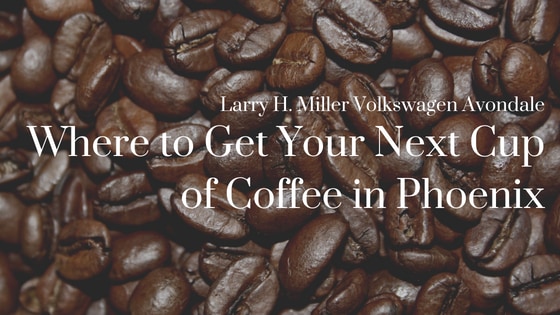 We're all familiar with the whole "shop/eat local" movement. What if we highlighted a specific way you can accomplish this, support the community economy, and remain pleasantly caffeinated? Great news—we're about to make your day. We searched through reviews and the Phoenix New Times' nominees for the best cup of joe in the city—read on for some fabulous recommendations that will jumpstart your day in the very best way.
Copper Star Coffee has so many elements that make it a unique gem on the scene. It features an expansive menu of different roasts, tea, and smoothies, as well as desserts, sandwiches, and salads to take the edge off your appetite. You'll find a wonderful staff dedicated to making your experience pleasant and game-changing, as well as a cool atmosphere and even live entertainment on select days. Located in North Phoenix, they're open every day until 10:30 p.m.
One of our favorite aspects of Grinders Coffee Co. on Dunlap Avenue is the names of their sizes. You can purchase a short, tall, or "serious" size—perfect for java drinkers of every level! They feature delicious espresso drinks alongside reputable smoothies, iced beverages, and frappes like "Mocha Madness" or "Manilla Vanilla." They also offer a sandwich menu, including vegan butter for their eco-friendly friends. This place is a great way to begin your "drink local" challenge!
Peixoto Coffee Roasters is a truly unique gem in the Phoenix caffeinated beverage scene. The Peixoto family grows their own beans on their farm in Minas Gerais, Brazil. This family has a rich legacy over 100 years old—now that's good java! You can taste the perfection in each cup at their downtown Chandler location. Make sure to ask the friendly staff to tell you a bit about the Peixtoto history—it's fascinating and will make for a truly memorable experience.
We're lucky to have such compelling local places here in our neighborhood! Stop by one of those shops on your way to test drive that new Tiguan or Atlas you've been eyeing. You may or may not receive brownie points with our team if you bring them some!