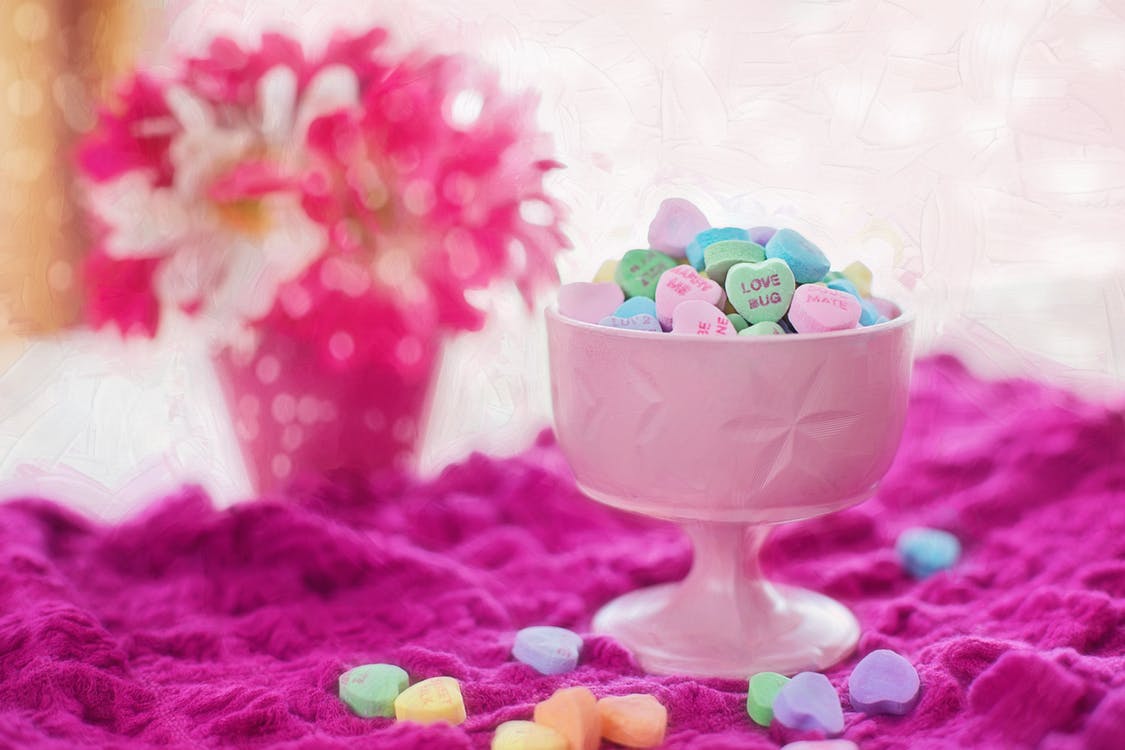 The sweetest time of the year is coming up! It's every chocolatier's, florist's, and jeweler's favorite holiday, with chocolates, sparkly jewelry, and flowers skyrocketing in popularity and demand. However, instead of jumping on that bandwagon this year, we want to do something a little different. We paired our favorite Volkswagen models with their corresponding Sweethearts candy heart sayings—check out the results.
· Be Mine: Jetta. This VW sweetheart deserves nothing less than the classic hallmark of Valentine's Day. By pairing the Jetta with the sweet, pink "Be Mine" heart, we symbolize an everlasting love for this efficient, strong, and reliable sedan. Also, we love driving it and want one in each of our driveways.
· Love Bug: Beetle. This one is self-explanatory—our love bug has always been, and always will be, the cherished Beetle. Heralded throughout the automotive ages by movies, adoring fans, and motor enthusiasts alike, this hatchback has a special place in consumers' hearts.
· Kiss Me: Passat. The Volkswagen Passat is the sophisticated answer to the "what kind of full-sized sedan should I buy" question. It's smart, stylish, and will guarantee you a second date when you pick up your Valentine's Day date in it. It might even earn you a kiss, but only if you go the speed limit and give your date the right candy heart.
· Marry Me: Atlas. If you're looking for a great way to propose this Valentine's Day, get a box entirely full of "Marry Me" candies and place them gently in the passenger's seat of the VW Atlas. The car exudes love and family spirit and will prompt her to excitedly squeal "yes" as soon as she opens the box. You'll have a great story and plenty of room in the eight-seater SUV for eager wedding guests down the road. You're welcome.
· Soul Mate: Tiguan. The Tiguan is perfect for everyone. It's small enough for individuals, large enough for families, efficient for commuters, and tough for adventurers. This is everything you've ever wanted in a car wrapped up in one effortlessly stylish package. It's your automotive soulmate.
This Valentine's Day, give the gift of love—and candy—by stopping by our dealership for a test drive of these spectacular models. Plus, VW keys look mighty fine alongside a box of chocolates. Happy Valentine's Day from Larry H. Miller Volkswagen Avondale!