You've seen it at auto shows and in our inventory. The Volkswagen Atlas has made a splash around the country and the globe alike. Let's take a closer look at VW's crown jewel and why it's struck a chord in the automotive community.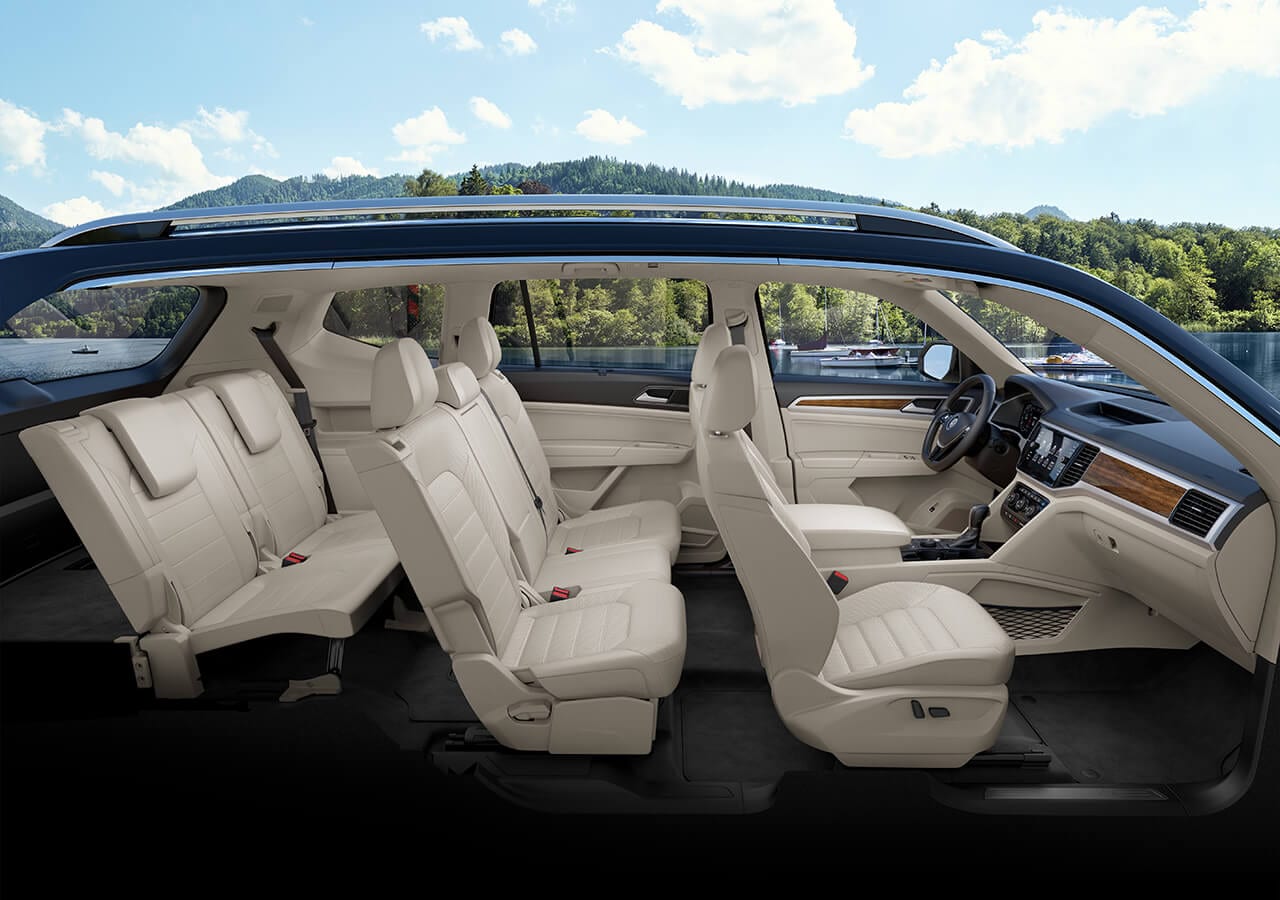 The Atlas is a one-of-a-kind SUV. Able to seat seven comfortably within its three rows, this stunning model has no fewer than 17 cupholders to maximize every passenger's comfort. This might seem like a small detail, but it makes a huge difference to every coffee drinker and overall beverage enjoyer. Sip your drink while you take in the view from the panoramic sunroof, which is perfect for our Arizonan, year-round blissful weather. This combination of comfort and luxury makes this vehicle the best option for families and explorers from all walks of life.
This SUV is smarter than a Harvard graduate. It's home to a 12.3-inch display that remembers your preferences, as well as a premier audio system and available Apple CarPlay and/or Android Auto. This is the Volkswagen that learns with you and keeps track of everything that you need for a proper car ride.
This latest and greatest VW is incredibly safe. Packed with safety features that would make the Michelin Man himself jealous, this SUV includes both overhead and rearview cameras for maximum visibility. It also comes equipped with pedestrian monitoring and several other available driver assistance features that will make driving safer than ever.
We have multiple Atlas SUVs in our inventory, each waiting to go home with a great new owner. Besides, you deserve one of Cars.com's "Best of 2018" picks in your driveway! Our team at Larry H. Miller Volkswagen Avondale is extremely knowledgeable about this fantastic addition to the VW family and will be more than happy to help you decide if it's the right vehicle for you. Stop by our dealership off Papago Freeway to see these beauties in our lot and take one out for a spin.