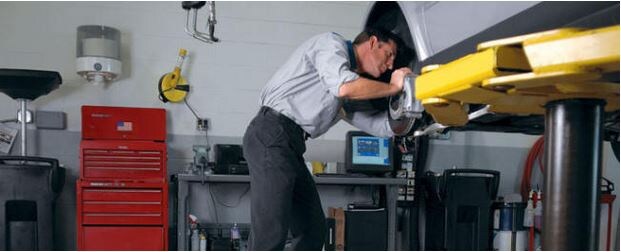 Real-and dependable-stopping power. Being able to come to a full stop is probably the most important safety feature in your car.

For Larry H. Miller Volkswagen Avondale, your brakes have the top priority when you bring your car in for auto maintenance or repair. It is important for your brakes to work with 100% reliability, especially when it's wet out, when you're up in the mountains, or in dangerous situations.

To help ensure that you can always trust your brakes to work properly, your brake fluid should be changed every two years, as stated in your Volkswagen Owner's Manual. Our VW Service Department uses only genuine Volkswagen brake fluid. Have questions about your brakes? Our VW-certified mechanics are braking experts, and they know just how to best service the computer-controlled components in the sophisticated anti-locking brake system (ABS) on all Volkswagen cars and SUVs.

A Volkswagen Certified Technician will install genuine Volkswagen brake pads and rotors, fitting your car with just the right parts so you can stop safely.

A vehicle with a heavy load will place additional strain on your braking system. So before going on a long trip with the whole family, it's a good idea to have your brakes checked. You may have wear on your brakes that you haven't noticed but which could develop into a real problem if left uncorrected.

According to the Volkswagen Owner's Manual, new brake linings and brake discs alone will not guarantee optimum braking performance. Old brake fluid can also be a problem. Change your brake fluid at least every two years.

Don't know how to repair your brakes yourself? Trust the VW Service Department at Larry H. Miller Volkswagen Avondale.

Call us at (888) 350-5830 to schedule brake service in Avondale, AZ.