Why choose Larry H. Miller VW Avondale Dealership for repairs and maintenance?
If you want your vehicle to last and run well you have to do the continual upkeep. Deciding on a mechanic can be a tough decision though.
The age old tale of taking it to the dealership or the discount shop around the corner. You know "Bob's Shop" is going to give you a cheaper quote up front, but are they going to do the job right? Are they going to diagnose your issue properly? Are you going to have things fixed and replaced that you didn't necessarily need done in the first place?
Wouldn't you rather have the piece of mind of having it done right the first time? Larry H. Miller Volkswagen Avondale's Service Department delivers the best vehicle service to our customers with the highest degree of confidence and expertise. With our spotless facility, we use the latest diagnostic and repair tools available. You can put your mind at ease knowing that your vehicle is being worked on by our highly-skilled mechanics. Larry H. Miller Volkswagen Avondale use the latest technology, equipment, factory certified tools, and genuine VW parts to deliver the finest quality vehicle care in a tidy, protected environment. And we're open later than most mechanic shops during the week and until 4pm on Saturdays.
We even have certain items that you can come in and get done the same day without an appointment. We call this our Service Xpress. Services include:
Oil and Filter Change
Tire Rotation
Exterior Bulb Replacement
Cabin Filter Replacement
Air Filter Replacement
Wiper Blade Replacement
Battery Diagnostic Check and Replacement
Have somewhere to be? We have a free shuttle that will take you home, to work or nearby to do some errands if you need to. If your repairs require an extended time period, we offer excellent rental cars. Much more convenient and cheaper than your typical rental car place. And if you live close by, we'll even come pick up your vehicle and drop it off when it's done for certain repairs.
If you do decide to wait around while our mechanics work on your car, we have a large clean waiting room, free Wi-Fi, a huge TV, free bottled water, snacks and more! If you do decide to stay, make sure you look around our parts department for amazing deals on VW Driver Gear like vintage shirts, hats, key chains and all kinds of things!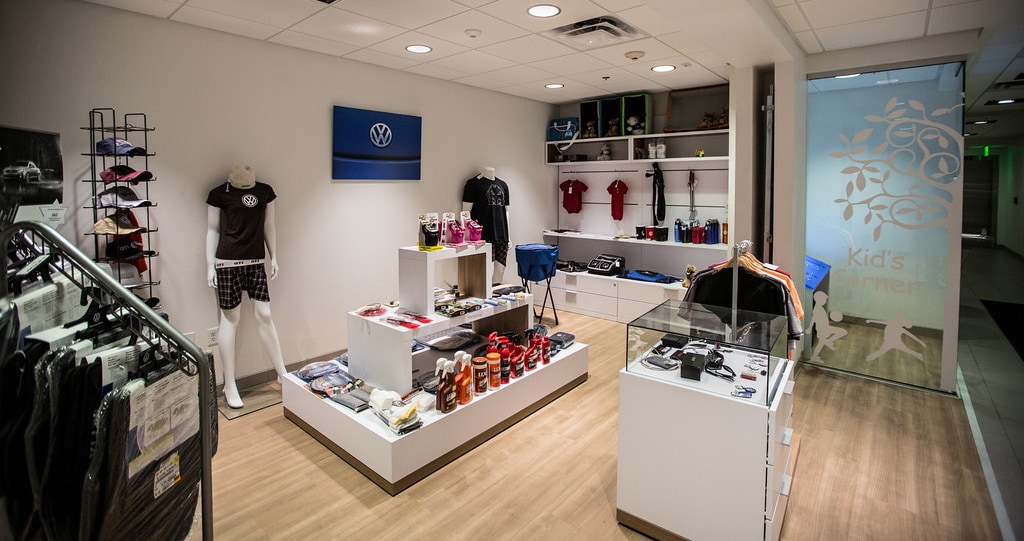 So when weighing your options and most importantly time and cost, don't over look quality. Our mechanics are specialists trained to work on Volkswagens by Volkswagen. Not only that, but the entire service staff (managers, advisors, etc.) is continually trained to be the most familiar with your make and model of VW.
Another thing you won't normally get from a mom and pop shop is a warranty on parts and labor. All our work is guaranteed and warrantied so you have nothing to worry about if on the off chance something goes wrong.
In the age of reviews, it's hard not to aim high on customer satisfaction. Everyone has a voice and we strive to make sure your voice is nice and satisfied. We hold ourselves to a much higher standard than your average local mechanic shop in Avondale or anywhere in Arizona, really. We have reviews all over our site. If you're still on the fence, please take a look at our reviews and see how we do service and repair here at VW Avondale. There is a reason why we are top ranked by Volkswagen themselves and our customers.
When you decide on Larry H. Miller Volkswagen Avondale for your service or repair, you will always get a free multi-point inspection along with your car returned nice and clean with a complimentary car wash.
Each VW service or repair need is different. That's why understand the importance to take the time to listen to your concerns and execute properly. For your convenience, you can schedule your service appointment online or just give us a call at (888) 350-5830.
Service Hours
Monday

7:00 AM - 5:00 PM

Tuesday

7:00 AM - 5:00 PM

Wednesday

7:00 AM - 5:00 PM

Thursday

7:00 AM - 5:00 PM

Friday

7:00 AM - 5:00 PM

Saturday

7:00 AM - 4:00 PM

Sunday

Closed